TU Dance has just returned from an extraordinary week in Miami, where the company made its debut performance near Uri's childhood home at the South Miami-Dade Cultural Arts Center on Saturday evening. The program featured three works by Uri Sands – High Heel Blues, One, and Hikari – as well as Complexions Contemporary Ballet choreographer Dwight Rhoden's If And Or. Click here to read the Miami Herald's review: A Moving Homecoming.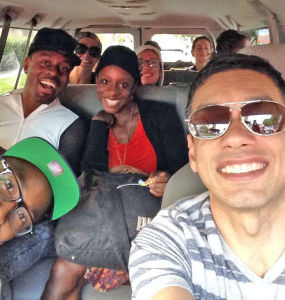 The week included a range of outreach activities, engaging the Miami community in dance through workshops, lecture-demonstrations, and classes including a Creative Movement community class at the South Miami-Dade Cultural Arts Center.
Uri's visit to his childhood neighborhood was the subject of a
Miami Herald feature
last Sunday.